The Witch is in!
Lady Raven offers a recurring FREE Q & A event every other Monday at 830PM! Bring your questions or just come hang out and say hello!
[su_button url="https://www.wyldcommunity.com/events" target="blank" background="#730f1e" color="#ffffff" size="5″] Check upcoming "The Witch is in" Event dates[/su_button]

The Energetic Geology of Crystals – Summer '21
June 10, 2021 @ 8:30 pm

-

9:30 pm

EDT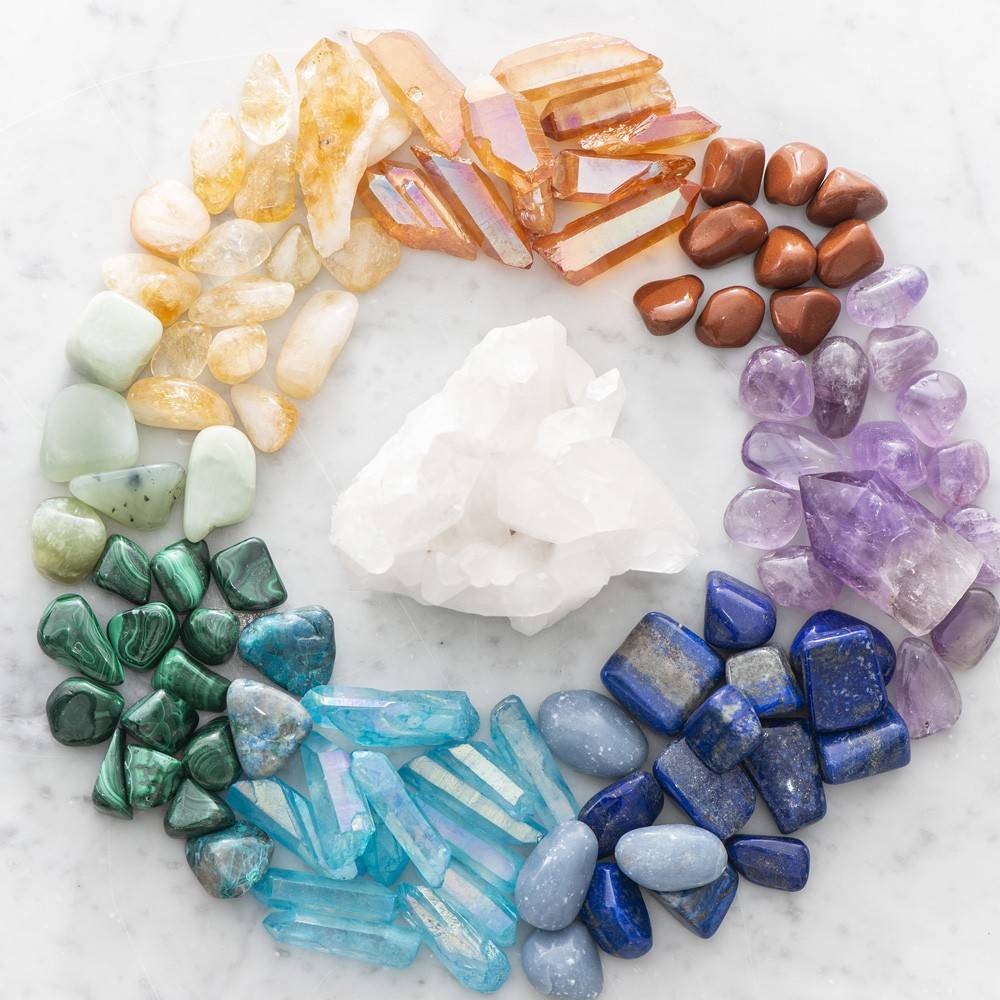 Class Begins:  June 10th, 2021 at 830PM
Join Lady Raven for a deep dive into how energy is deposited into crystals and how can you extract it and use it to improve your life!  Understanding the energy of crystals requires you to understand the basic science of how they are made and how to work with their spirit.  This class takes place over zoom and will cover all aspects of crystal formations and how that translates into energies we can use.  It will also teach you to enter into relationship with crystals to ensure the best possible outcome in all of your work.  Plus, we will also discuss how human interference by crystal treatments affect the energy of each crystal.
If you are a crystal addict – this class is perfect for you!
Class Curriculum:
06/10/2021 – First Things First! Class Overview
07/08/2021 – The Basics – Understanding Fundamentals of Earth science
08/12/2021 – Sacred Geometry
07/09/2021 – Mineral Properties
10/15/2021 – Igneous Rocks
11/11/2021 – Sedimentary Rocks
12/09/2021 – Metamorphic Rocks
01/11/2022 – The Story of Rocks
02/10/2022 – The things we do: Irradiating, Bleaching & Heat Treatments
03/10/2022 – The things we do: Dying, Bonding & Man-Made Minerals
04/14/2022 – Animism & Relationship
05/12/2022 – Student Presentations and Testing
This is an in-depth class.   This class requires that you understand the 4 elements and what their energies correspond to.  This will not be covered in class.  You can either research on your own or complete our "Connecting with Correspondences" class. This class takes place over a 12-month period, and students will have access to it for 18 months to wrap up their studies.
Materials Needed For this class
(Not Included in Tuition Costs)
You will need a few crystals to work with for this class.  Chances are you have these already.  Be sure to set them aside for use in this class only.  We are using natural crystals ONLY! (no tumbled)
Minimum of 2 different rough crystals from the following list: Red Jasper, Aquamarine, Blue Apatite, Amethyst or Green Aventurine.
Minimum of 1 rough crystal from the following list: Clear Quartz, Fluorite, Red Garnet and Carnelian
Minimum of 1 rough crystal from the following list: Black Obsidian, Indigo Gabbro, Larvikite, Labradorite
Minimum of 1 rough crystal from the following list: Silver Pyrite, Yellow Citrine, Yellow Topaz, Pink Kunzite
Minimum of 1 rough crystal from the following list: Green Calcite, Blue Chalcedony,   Selenite, Septarian, Howlite
Minimum of 1 rough crystal from the following list: Pink Opal, Black Jasper, Sardonyx,   Chrysoprase
Minimum of 1 rough crystal from the following list: Lapis Lazuli, Fuchsite, Black Kyanite, Yellow Tiger's Eye
Minimum of 1 rough crystal from the following list: Nephrite, Charoite, Picasso Stone, Dravite
One Complex crystal specimen – a crystal that generally has more than one stone in it.
Tuition Costs
If you are a member of our Wyld Witch Program you will receive 50% off tuition in any of the payment options below. Be sure to message Lady Raven at the Wyld Academy for your discount code.
Full Tuition Cost: 2 Payments of $350.00
Extended Tuition Cost: 3 Payments of $242
Extended Tuition Cost: 4 Payments of $187.50

Pre-paid discounted Tuition: $625.00
Other Tuition Options
We also offer additional pricing option of $129 paid over 6 months.  Please note, the Wyld Witch Program discount of 50% does not apply to this payment plan.  To take advantage of this option you must register by July 1, 2021.  First payment will be due on registration ($129), and the remaining payments will be due every 30-days for 5 months after that.  If you wish to take advantage of this payment plan, please message Lady Raven in the Wyld Academy. This payment plan is only available via invoice.