Please note that rates are different for remote sessions vs. in-person sessions. Remote sessions offer the best value!
Book Remote
Book Remote: Lady Raven provides remote services for anyone who prefers to receive services from the comfort of their own home.  Lady Raven will do all Remote sessions via Zoom Video Conference. Lady Raven will send you the login information for the Zoom session at least 24 hours before your session.  Please be sure your Zoom app is updated and installed before your session starts.  Also, your video must be on for your session.  Lady Raven will wait for you in the Zoom Room for up to 10 minutes after your session starts before it is designated a no-show.  Please be sure you will be in a private area where you will not be disturbed during your session.  If you have children with you or are constantly being pulled away, Lady Raven will re-schedule your session, and you will be charged a $30 rescheduling fee – so please plan accordingly.
All Zoom sessions will be recorded, and you will receive access to your recording after completing your session!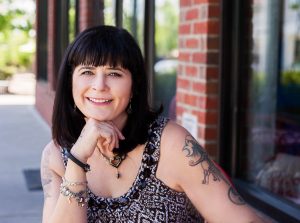 Book In-person
Book In-person: Lady Raven provides in-person session services at her Rock Hill Location.   Be sure to bring your mask for your session. Our Store address in Rock Hill is:
The Wyld Magick Center for Holistic Healing
2210 India Hook Road
Suite 105
Rock Hill, SC 29732
My preferred method is to book remotely. My in-person availability is very limited.  Thank you!
Book Below:
Not sure what services you need or if you are looking for Spirit Medicine, you can message Raven directly at the Wyld Community below: